WELCOME TO AGRADER'S
PRIMARY SCHOOL ENGLISH
Primary English Tuition Centre | AGrader Learning Centre
Are you looking for a Primary English Tuition Centre for your child?
​
Is Your Child In Need Of Urgent Help For Primary School English?
THE AGRADER ADVANTAGE
Discover How Our "Cyclical Approach" Has Helped Thousands Of Students Fall In Love With English And Score Top Marks For Exams…Even Works For Those Who Were Previously Weak In English!
Fill In Your Details Below
To Register For A
HEAVILY-DISCOUNTED (50%)
Fee Of

$59

For The
First 4 Lessons!
Irresistible Offer:
MONEY-BACK GUARANTEE!
If Your Child Finds Our Lessons Unsuitable,
We'll Offer You A 100% Refund. No Questions Asked!
Here's Proof That Our Teaching Methods Work Wonders For Primary School Students Looking To Achieve High Marks For English
An EXPERT and specialised curriculum team dedicated to ensuring that their syllabus is relevant and aligned with MOE's
My daughter
LOVE THE TEACHERS
so much that she signed all 4 subjects and even wanted to attend weekday classes despite having CCA after.
I would strongly recommend AGrader to parents who wishes to seek an EFFECTIVE and FUN tuition centre for their children!
When your child experiences the

"

AGrader Advantage

"

, here are some benefits you won't find anywhere else:
Fast Improvement In English Results – Many Of Our Students Have Made 2-6 Grade Jumps Within Weeks!
The Cyclical Approach – An All-In-One English Study System That Covers Key Exam Sections (Oral, Cloze, Grammar, Comprehension, Word Order) To Achieve Top Marks Easily.
Cultivate A Love For The English Language – Instead Of Asking Students To Do Generic Assessment Books, We Specially Design Our Lesson Plans Using Real-World News Content To Make Learning Fun And Engaging (As Far We Know, We're The Only Centre In Singapore To Do This).
A Deep Focus On Inferential Ability, Creative Thinking And Logical Reasoning – Many Other English Teachers Find It Hard To Teach These Important English Skills, As They Are Intangible.
Our Teachers On The Other Hand, Have Extensive Experience Imparting These Invaluable Qualities To Students. Your Child Is Sure To Benefit Tremendously!
The Psychological Blueprint To Scoring An "A" Grade For English Exams – Many Students Do Badly For Exams, Despite Intensive Revision, As They Can't Cope With Exam Stress.
That's Why Other Than Just Teaching, We Nurture Our Students To Be , So That They Can Score The "A" Grade They Deserve!
Many Other Tried-And-Tested English Language Strategies, Techniques And Methods To Score Top Marks For Exams. Sign Up Below So Your Child Can Enjoy The "AGrader Advantage"!
Class Fee When You Sign Up On This Page -
$59 For The First 4 Lessons

… PLUS A Money-Back Guarantee If Your Child Finds Our Classes Unsuitable

(Highly Unlikely)

!
In Other Words, You Really Have Nothing To Lose!
Lock In Your Child's Spot Before They're All Gone!
You're probably reading this because of one simple reason: Your current Primary English tuition centre or tutor is NOT delivering results. And you're looking for alternative options.
​
But don't worry. You're not alone.
Most of our current students, across our 14 outlets island-wide, were in your shoes once.
​
So what made them "jump ship" to join our AGrader family?
Another simple reason (actually two reasons): We deliver results. And we also help your child fall in love with English!
​
Yes, it may seem impossible right now. Especially since your child is probably struggling with English, and most likely has a dislike for the subject.
But we've successfully cultivated this change in thousands of students over the years. Results don't lie!
That's why we're super confident that we can deliver everything you want and more from an English learning centre!
​
But at this point, you could be wondering: Why isn't my current Primary English tuition centre or tutor up to the task?
Based on what our students and their parents tell us, here are
3 common "grade killers" unknowingly sabotaging your child's English grades:
Grade Killer #1:
Lessons Are Bore-Fests!
Reading off a text book. Doing generic assignments. Mugging 10-year series.
​
Yawn. That's boring!
​
Unfortunately, that's what many others are doing. Little wonder that your child's English results are not great!
​
Because how can top marks be achieved, if the student doesn't enjoy the learning process?
​
At AGrader, we put special care into crafting a lesson plan that engages, stimulates creative thinking and triggers the student's natural desire to learn.
​
Don't be mistaken though. It's not all fun and games. Every exercise has an important lesson that will help our students ace English exams.
​
Here's an example of a real world news-related content we use in our lessons:
A lot more interesting than typical textbooks, right?
As far as we know, we're the only centre in Singapore that uses this uniquely powerful approach.
Your child can soon reap the benefits of an engaging, entertaining yet effective
English learning process!
Grade Killer #2:
Falling Even Further Behind In School
The truth is that many students are unable to keep up with their peers academically. Your child could be one of those lagging behind.
​
That's what tuition is for, isn't it? To help your child to catch up!
​
But are you in an unfortunate situation, where your child is falling even further behind…despite going for expensive tuition?
​
Why is this happening?
​
It's because many other English educators don't have their own curriculum. They're simply re-using what is taught in schools, or assessment books purchased from Popular bookstore.
​
In other words, more of the same. Rinse and repeat. Again and again. For other subjects like Math, perhaps that approach can work.
​
But English is a fluid subject. Repetition simply doesn't work, and in fact can cause your child to regress even further!
​
As mentioned above, our teachers at AGrader have our very own curriculum. The example we showed earlier is just one of the many proprietary assessments we have.
​
So rest assured that when you sign your child up with us, our potent and proven curriculum can definitely help boost results quickly within a short time!
Grade Killer #3:
Psychological Woes
To do well in academics, it's not just about studying, mugging or learning. An often-overlooked, but very important aspect is how students handle stress.
​
You may remember a few very sad cases of students committing suicide, because of the inability to manage the psychological part of school life.
​
That's why we make sure that every student is given specialized attention. We want to make sure that they're mentally doing great, which serves as a platform for high
achievement in school.
​
Our teachers have undergone special training in this area. Potential mindset problems are nipped in the bud through a professional counseling procedure.
​
On that note, we like to request for your help too. If you feel that your child is going through difficulty dealing with anything school-related, please let us know so that we can help.

We have a dedicated and experienced team of curriculum writers for English, Science, Math and Creative Writing to craft and update the worksheets, cheat-sheets and concept maps that only AGrader students will have.
Learning at AGrader is NEVER boring as students learn concepts through fun and experiments!
All our teachers are in-house specialists, NIE-trained or full time tutors to ensure that your child is in the best hands possible.
All our classrooms are equipped with the MOST modern interactive SMARTBoards and SMART Panels to help your child learn better.
ROBUST EDUCATIONAL CURRICULUM
REAL-LIFE TESTIMONIES!
​
Click here
to watch
You've heard the testimonies.
So why wait?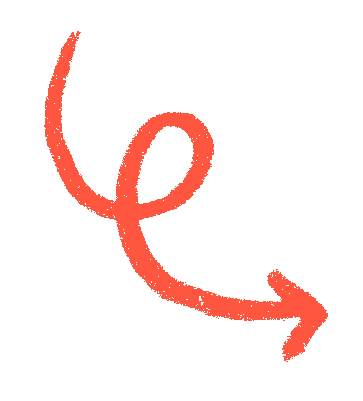 So are you ready for your child to see an exponential improvement in Mathematics understanding, interest and grades?
​
​
WE CERTAINLY HOPE SO!
​
​
If you're serious about sending your child to our English programme, please register fast.
​
We'll be closing registrations very soon, so that we can devote 100% attention to prepare our students for the academic year ahead.
​
​
SO LET YOUR CHILD BE ONE OF THE STUDENTS WE HELP!
​
​
After all, it's only $59 or the first 4 lessons, with a money-back guarantee thrown into the mix as well.
You won't find a better bargain anywhere else!
​
Fill in your details below, and we'll contact you shortly to arrange your child's class schedule. See you really soon!
​
​
To Your Child's Academic Success,
The AGrader Team
YOU COULD ALSO DROP BY at ANY OF the following AGrader branches: