WELCOME TO AGRADER'S
SECONDARY SCHOOL MATHEMATICS
Secondary Math Tuition Centre | AGrader Learning Centre
Are you in search of a quality Secondary Math tuition centre to help your child improve their Math?
With experienced teachers & top quality materials, AGrader's Mathematics Programme will help your child achieve flying colors for their Secondary level Math exam.
Are you worried about your kid's lower grades in Mathematics? Do you find it challenging to get qualified teachers for Secondary Mathematics? It is time that you enroll your students with AGrader. As your kids become part of our enrichment program, it helps to improve their grades. With higher class, the level of mathematics also becomes tough. To face the challenges easily, our experts have set the latest curriculum for the assistance of students.
​
For the right Secondary Maths tuition, AGrader is the place to look forward to. Our expert teachers provide excellent guidance. Along with this, our top quality study materials and worksheets are structured in such a way that students get to know about the actual pattern of the exam. Whether you are looking for A Levels Maths tuition or Sec 3 A Maths tuition, our teachers are here to provide students with the best assistance.
Fill In Your Details Below
To Register For A
HEAVILY-DISCOUNTED (50%)
Fee Of

$59

For The
First 4 Lessons!
Irresistible Offer:
MONEY-BACK GUARANTEE!
If Your Child Finds Our Lessons Unsuitable,
We'll Offer You A 100% Refund. No Questions Asked!
Why choose AGrader over others?
Agrader is the ultimate solution to give quality guidance to improve your kid's mathematics score. With a passion for teaching, our tutors ensure that students have an excellent understanding of the subjects. In addition, they are able to stay ahead of their school curriculum. Whether you are looking for Secondary 3 E-Maths tuition or Secondary 4 E-Maths tuition, get in touch with Agrader today and discuss kid's problem with us now. Our expert tutors shall help to put an end to all your worries.
AGrader's Secondary Mathematics curriculum is specially designed using a

"STEP-BY-STEP"

, learner-directed system according to the latest MOE syllabus.
Here's Proof That Our Teaching Methods Work Wonders For Primary School Students Looking To Achieve High Marks For Mathematics
An EXPERT and specialised curriculum team dedicated to ensuring that their syllabus is relevant and aligned with MOE's
My daughter
LOVE THE TEACHERS
so much that she signed all 4 subjects and even wanted to attend weekday classes despite having CCA after.
I would strongly recommend AGrader to parents who wishes to seek an EFFECTIVE and FUN tuition centre for their children!
Class Fee When You Sign Up On This Page -
$59 For The First 4 Lessons

… PLUS A Money-Back Guarantee If Your Child Finds Our Classes Unsuitable

(Highly Unlikely)

!
In Other Words, You Really Have Nothing To Lose!
Lock In Your Child's Spot Before They're All Gone!
ROBUST EDUCATIONAL CURRICULUM
We have a dedicated and experienced team of curriculum writers for English, Science, Math and Creative Writing to craft and update the worksheets, cheat-sheets and concept maps that only AGrader students will have.
Learning at AGrader is NEVER boring as students learn concepts through fun and experiments!
All our teachers are in-house specialists, NIE-trained or full time tutors to ensure that your child is in the best hands possible.
All our classrooms are equipped with the MOST modern interactive SMARTBoards and SMART Panels to help your child learn better.
REAL-LIFE TESTIMONIES!
​
Click here
to watch
You've heard the testimonies.
So why wait?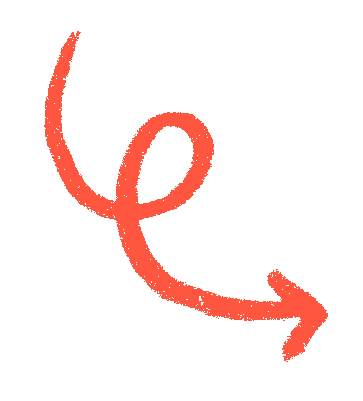 So are you ready for your child to see an exponential improvement in Mathematics understanding, interest and grades?
​
​
WE CERTAINLY HOPE SO!
​
​
If you're serious about sending your child to our Mathematics programme, please register fast.
​
We'll be closing registrations very soon, so that we can devote 100% attention to prepare our students for the academic year ahead.
​
​
SO LET YOUR CHILD BE ONE OF THE STUDENTS WE HELP!
​
​
After all, it's only $59 or the first 4 lessons, with a money-back guarantee thrown into the mix as well.
You won't find a better bargain anywhere else!
​
Fill in your details below, and we'll contact you shortly to arrange your child's class schedule. See you really soon!
​
​
To Your Child's Academic Success,
The AGrader Team
YOU COULD ALSO DROP BY at ANY OF the following AGrader branches:
Admiralty
(Woodlands Galaxy CC)
Address
31 Woodlands Avenue 6
#03-01
Singapore 738991
Woodlands Galaxy CC
Contact Us
Tel: 6737 0096 | 9657 2477
Email:
Ang Mo Kio
(Djitsun Mall)
Address
5 Ang Mo Kio Central 2
#03-02
Singapore 569663
Djitsun Mall
Address
742 Bedok Reservoir Road
#01-3111
Singapore 470742
Contact Us
Tel: 6452 5969 | 9789 2377
Email:
Contact Us
Tel: 6909 0506 | 8133 0867
Email:
Boon Lay
(The Frontier CC)
Address
60 Jurong West Central 3
#02-03
Singapore 648346
The Frontier CC
Contact Us
Tel: 9233 3284 | 6253 0178
Email:
Address
359 Bukit Batok Street 31
#01-397
Singapore 650359
Contact Us
Tel: 6873 9144 | 9625 1877
Email:
Address
809 Hougang Central
#02-172
Singapore 530809
Contact Us
Tel: 6592 6986 | 8894 4408
Email:
Jurong West
(Jurong Green CC)
Address
431 Clementi Avenue 3
#01-344
Singapore 120431
Contact Us
Tel: 6904 0021 | 9824 1042
Email:
Address
45 Holland Drive
#01-357
Singapore 270045
Contact Us
Tel: 6252 5288 | 9829 4665
Email:
Address
6 Jurong West Avenue 1
#02-01/02/04/09
Singapore 649520
Jurong Green Community Club
Contact Us
Tel: 6567 2377 | 9828 4775
Email:
Address
204 Serangoon Central
#01-110
Singapore 550204
Opening Hours
Mon to Fri: 4:30pm to 9:00pm
Sat/Sun: 9:00am to 9:00pm
Contact Us
Tel: 6282 2988 | 8339 2801
Email:
Address
139 Tampines Street 11
#01-76
Singapore 521139
Opening Hours
Tue to Fri: 4:00pm to 9:30pm
Sat/Sun: 9:00am to 6:00pm
(Closed on every Monday)
Contact Us
Tel: 6931 2684 | 8787 1321
Email:
Address
11A Boon Tiong Road
#02-10
Singapore 161011
Opening Hours
Tues to Fri: 4:00pm to 9:00pm
Sat/Sun: 8:30am to 6:00pm
(Closed on every Monday)
Contact Us
Tel: 9298 2628 | 6908 2990
Email:
Address
126 Toa Payoh Lorong 1
#01-551
Singapore 310126
Address
102 Yishun Avenue 5
#02-125
Singapore 760102
Contact Us
Tel: 6257 1918 | 9088 1928
Email: