AGRADER "LIVE" ONLINE LESSONS
Available for Primary 3-6 (English, Math, Science)
1x Unique Tablet Revision Programme Available Nowhere Else
From Our Classrooms To Your Home
Become

Better Prepared

&

Score Higher Marks

with the

AGrader "LIVE" Online Lessons
Taught by the "in-house" Curriculum Experts in AGrader, we help your child improve through high quality teaching content, clearing all their doubts becoming more and more confident week after week.
PERMANENT ONLINE CLASSES:
Taught by AGrader's "in-house" educators:
Exclusive WhatsApp Support
Personalised Feedback on Student's Progress
Max Class Size of 20 to 25
HIGH-QUALITY STRUCTURED LEARNING .

EVERY WEEK
Specially Conducted by AGrader's in-house Curriculum Team (Learn directly from the best education experts in the country responsible for all the weekly worksheets islandwide)
Have our best in-class worksheets couriered right to your doorstep every month.
Invitation to an Exclusive WhatsApp Group with the Teachers - All Questions Consolidated & Answered!
Re-watch, revise and recap key learning concepts at the comfort of your home through the AGrader Online Platform with complimentary Cloud Recordings from our Online Lessons
SUBJECTS OFFERED FOR

AY2021 ONLINE LESSONS
Be taught by the Best Teachers in the nation (Part of the AGrader "in-house" Curriculum Team)
Well-Curated, MOE-Syllabus Oriented Curriculum Without Even Leaving Your Home
Invitation to an exclusive WhatsApp Group where questions will be consolidated & answered
Students are to have their webcams enabled and on for the session and participate in polls during the lesson.
​
Active handing in of worksheets will also be a requirement so that our teachers can mark the papers and identify any learning gaps as they occur.
IMPORTANT: Parents – Please Read Before Enrolling in the Online Lessons
While we can provide amongst the best teachers in the nation for you at a fraction of the cost and at the pinnacle of your convenience – we have a disclaimer that online lessons are NOT designed for every student.
​
Please read the below best practices carefully before you enrol.
Students with fundamentals benefit more
We teach our syllabus ahead of most schools. Students who are weak in fundamentals will find it hard to catch up with the class.
​
Students are recommended to have at least a good passing grade (60 marks and above) in the respective subject that they're enrolling for.
Students should turn on their cameras during lesson time & also have computer audio enabled.
This creates a more personal connection while teaching online. Teachers & assistants are also able to monitor the students' concentration level and assess their body language for the most optimal learning experience.
​
We will keep parents informed should any technical issues occur during class and if cameras are down.
Maturity & Discipline to Concentrate & Hand in Work regularly
Online Lessons benefit students who are of a higher maturity and discipline level – as teachers are not present in person to supervise and micro-manage their behaviour.
To actively tell whether students can understand the teaching content, we need them to hand in their work so that we can mark and check, and in turn give feedback to parents.
$110 per subject (4 lessons)
Weekly Class
1.5 hours per Class
Webinar Class
$115 per subject (4 lessons)
Weekly Class
1.5 hours per Class
Webinar Class
$120 per subject (4 lessons)
Weekly Class
1.5 hours per Class
Webinar Class
$128 per subject (4 lessons)
Weekly Class
1.5 hours per Class
Webinar Class
PLEASE NOTE: The lessons are priced at an affordable rate as we leverage technology to deliver our high quality lessons straight from our classrooms to the homes of students.
​
All worksheets will be marked and feedback given on every single paper.
An invitation to a "WhatsApp" Consultation Group Chat will be given to every joining student.
Fill Up an Online Form and Submit Your Mailing Address (worksheets will be mailed to your doorstep)
Contact established with you via WhatsApp
Sign up for 14 days free trial
Pay for worksheet(s) delivery and have it mailed to your doorstep
The

AGrader

Success Formula
Reinforce Understanding of Key Concepts
Acquire Answering Techniques
Gain Exposure and Practice in Open-Ended Questions
Important Information About AGrader Online Lessons
All Your Current and Upcoming Lessons
[GUIDE]

How to Upload &

Submit
Homework For Marking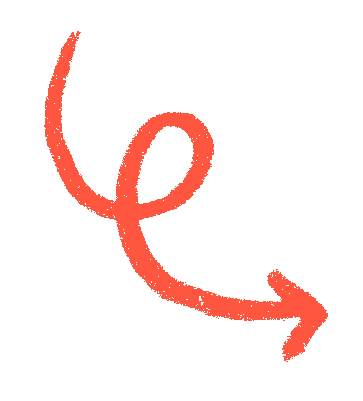 For questions related to the lessons or materials, please contact us on WhatsApp via:
If you have issues joining the "Online" lessons, click here to reach us for technical helpdesk:
What your child will learn:
Primary English
Primary 3-6

Weekly Class

1.5 hours per Class

Monthly Fee:
$110 (Primary 3)
$115 (Primary 4)
$120 (Primary 5)
$128 (Primary 6)
​
Dates & Timings:
Primary 3 Saturday, 9.30am-11.00am
Primary 4 Friday, 6.00pm-7.30pm
Primary 5 Friday, 7.45pm-9.15pm
Primary 6 Saturday, 11.15am-12.45pm
[Grammar Mastery]
Through Specific Grammar-Based Worksheets Themed Around Phrasal Verbs, Nouns, Tenses, Adjectives & Etc -We Cover the 19 Grammar Items That Form the "Backbone" of the English Language. These "Backbone" Rules Are Always Tested in Exams, and Also Helpful in Daily Conversation and Regular Writing.
​
[Cloze Techniques]
Through Regular Practices on Comprehension-Cloze, Grammar-Cloze & Vocabulary-Cloze Passages - Our Worksheets Cover the "Master Techniques" & "Secret Methods" to Conquer the "Most Feared" Exam Component: Comprehension Cloze, and Help Students Ace the Regular Grammar & Vocab Clozes.
[Comprehension Mastery]
With a Focus on the Open-Ended Comprehension Component, Our Worksheets Are Crafted Based on Real-World Elements, Injecting General Knowledge and Inspiring Inquisition in Our Students. Our Team Has Also Taken Extra Efforts Into Crafting Questions That're More Challenging to Sharpen the Inferential & Analytical Abilities of Our Students.
​[Synthesis & Transformation]
Through a Compilation of All the Different Methods & Ways That Sentences Can Be Formed Around From Words - We've Collated All of Them in Our Regular S&T Worksheets. Students Are Bound to Improve After Exposure to Our Synthesis & Transformation Lessons.
​
​[Oral Communication & Revision]
Practice Makes Perfect. Our Scheme of Work Caters for Sufficient Regular Revision Lessons Before Major Exams, and Includes Exercises in Oral Communication for Both the Reading Aloud Component, as Well as the Stimulus-Based Conversation.
Lianne Tan
Being the

English Curriculum Lead

at AGrader, Lianne is responsible for the immensely high-quality and popular English worksheets that thousands of students use weekly across all branches in the country.
As a

graduate from the Singapore Management University (SMU), she is meticulous, creative and highly charismatic. On top of her strong technical abilities in English, she is both well-liked and admired by her students.
Loo Kit Qin
Graduated from National of University of Singapore (NUS) with a

Bachelor of Arts in English Language

, Kit Qin went on to pursue Post Graduate Diploma in Education and was a MOE ex-school teacher before venturing out to the private sector.
​
With over 6 years of teaching experience, it is his strong belief that every student can be an effective learner given the right teacher and environment. To him, a curriculum should be designed according to the needs of the students rather than the requirements imposed by the system, so he spends time pondering over different curriculums to see if they could be refined. Students enjoy his engaging pedagogies that reduce emphasis on frontal teaching and help them develop a life-long interest in English, rather than study for the sake of passing the examinations.
What your child will learn:
Primary Mathematics
Primary 3-6

Weekly Class

1.5 hours per Class

Fee:
$110 (Primary 3)
$115 (Primary 4)
$120 (Primary 5)
$128 (Primary 6)
​
Dates & Timings:
Primary 3 Friday, 6.00pm-7.30pm
Primary 4 Saturday, 9.30am-11.00am
Primary 5 Saturday, 11.15am-12.45pm
Primary 6 Friday, 7.45pm-9.15pm
[Problem-Solving Heuristics]
Be exposed to Core Heuristics (Specially Analysed & Hand-Picked) With Detailed Examples & "Try-It-Yourself-Now" Questions Delivered Across 8 Hours of Lesson Time

[Time-Management]
Specific Exercises & Well-Laid Out Worksheets to Stretch Your Child & Help Practise "Time-Management" Skills So Your Child Doesn't Encounter the Dreaded "I Can't Finish" Situation in the Actual Exams & Tests!​
​
[Notes & Concept Exercises]
Neatly arranged & meticulously laid out - our worksheets consist of the Most Rigorous Questions & Concepts Assembled in Beautifully-Illustrated, Meticulously Crafted Math Notes
​[Tackle Common Mistakes & Misconceptions]
Our Curriculum Covers All The Most Commonly Made Mistakes & Misconceptions That Can Help "Secure" Up To 16 "Easy Marks" in the Exams.
Jennifer Boh
With a

Bachelor's of Arts & Social Sciences (Mathematics)

degree from National University of Singapore (NUS), Jennifer is the

Head of Education

at AGrader and personally does all the Primary Math worksheets that thousands of students work on weekly.
Through over 18 years of teaching, writing curriculum & managing, Jennifer can be considered second to none when it comes to familiarity of the Primary Math syllabus & all the heuristics that come along with it.
Felicia Tham
Felicia is a

Math teacher

and

curriculum writer

at AGrader. She graduated from National University of Singapore with a double major in Economics and Psychology.
With 6 years of teaching experience, Felicia is well versed in the primary Math syllabus. She has helped her students excel by helping them understand the problems in a systematic and clear manner. She is also well-liked by her students for being caring and patient.
What your child will learn:
Primary Science
Primary 3-6

Weekly Class

1.5 hours per Class

Fee:
$110 (Primary 3)
$115 (Primary 4)
$120 (Primary 5)
$128 (Primary 6)
​
Dates & Timings:
Primary 3 Thursday, 6.00pm-7.30pm
Primary 4 Thursday, 6.00pm-7.30pm
Primary 5 Thursday, 7.45pm-9.15pm
Primary 6 Thursday, 7.45pm-9.15pm
​
[Notes & Key Concepts]
Summarised Notes with key Knowledge Concepts Organised Neatly and Topic-Specific Answering Techniques hand-picked by the AGrader Science Curriculum Team
[MCQ Drills with Tips & Tagged Concepts]
Experience True Scaffolded Learning With Mcqs That Are Followed Closely With Teachers' Tips, as Well as Having Concepts Tagged to Them for Easy Identification, Revision and Recap.
​
[Experiments-Based Answering Techniques]
Experimental Based Answering Techniques: Science is not only made up of topic-specific answering techniques, but also experimental-based questions. Master standard experimental based questions and secure at least 5 "easy" marks in the Open-Ended Questions section.
[Emphasis on Open-Ended Questions]
Curated Practice Questions to hone answering techniques for the open-ended questions section.
Jody Goh
Jody is a dynamic and energetic teacher who captures students' attention well and is able to spur them to excel. She makes learning exciting and intriguing for students by incorporating experiments and real life analogies into her lessons.
​
With over

8 years of teaching

and

6 years as science curriculum writer

, her knowledge in the subject is an instant success with her students because of her clear explanations in answering techniques and concepts.
Eunice Cheow
Eunice is one of the Science Curriculum Editor in AGrader. She is a graduate from University of Wollongong and her major in psychology influences her teaching style.
​
In her class, every child is encouraged to be curious. She loves journeying with the children towards their academic goals, while facilitating their mental and emotional growth. She finds joy in constantly learning and shares this conviction with the little ones.
FAQs for Online Lessons
Does my insurance cover services?
---
Toni provides consultation, coaching and training. These services are not covered by insurance. Toni is happy to refer individuals and families to other service providers if cost is an issue.
---
How do I pay for my services?
---
You can pay via Paypal, credit card or check. Payment is due at time of service. Groups and courses are paid in advance to reserve a spot.
---
I've tried many things. What makes Toni's services different?
---
1- Many therapies and interventions are based on the medical model and the idea that there is something inherently wrong with autistic people. Toni views individuals on the spectrum as "differently wired" and she helps harness these differences as strengths. Once these differences are understood they can actually work to a person's benefit. 2- Autistic individuals have a greater liklihood of experiencing certain underlying medical and mental health conditions which can prevent or make it harder for a person to reach their goals. Toni helps individuals and their support networks connect with qualified professionals who can treat any potential secondary conditions such as sensory challenges, anxiety, auditory processing issues, trauma and secondary medical diagnosis. 3- Toni has 30 years of experience working with hundreds of individuals on the spectrum and has seen how people progress and struggle across the lifespan. She is able to identify common patterns and help individuals establish realistic life skills and patterns that work for their individual circumstances. 4- People say the reason she "gets it" is that she is an aspie. She knows what it is like to be neurodiverse in a largely non-autistic world. Read her blog for more details about her life experiences. 5- Toni is not a mental help therapist and does not do therapy. Instead she provides a combination of consultation, coaching and teaching life-skills specifically geared towards individuals with social communication difficulties. Sessions often take place in the environment where skills are needed such as on the job, at home or in a coffee shop. This combined approach works very well for teens and adults who are tired of being "therapized" of for whom therapy has not been successful. Learning more about what it means to be autistic and the unique challenges of being on the spectrum can make a significant improvement in self-confidence and sense of belonging.
---
What about privacy?
---
If you are an adult (age 18 or older) you must give permission and sign a release in order for Toni to talk to your parents, other family members, teachers, employers or other professionals. Parents of children (17 or younger) must give permission for Toni to talk with family members or other professionals. Toni does not share emails, addresses, phone numbers or other private information with other professionals or companies. When referring individuals and families to other service providers it will be the responsibility of the individual or their family member to contact the service professional unless specific arrangements and consent are given for Toni to do so. In some instances, when a family or individual has asked to be connected to other individuals or families for the purpose of mutual support, Toni may ask permission to exchange contact information on behalf of the individual or family.
---
How does my free consultation work?
---
1- Reserve your appointment time here. 2- Look for your private Zoom link in your email. If you cannot find your link or you didn't receive it, be sure to contact Toni at toni@toniboucher.net the day of your appointment and she will resend it. 3- Prepare for your appointment ahead of time by thinking about the following 3 questions: A- What are my biggest concerns for myself (if you are an adult on the spectrum, or if you are a parent) my child? B- What are my (child's) greatest strengths? C- What am I (my child) really passionate about? Include any special interests. 4- If you have never used Zoom before, click on the link 15 minutes before the meeting to make sure you have enough time to set up the microphone and troubleshoot any technical issues. (Toni uses Zoom because it is secure, user friendly and reliable so it is unlikely you will have any trouble!) 5- Toni will meet you online (through Zoom) with both the family and individual needing support at the scheduled time. If there is senstive or upsetting information that Toni needs to know this information can be shared in a private email or phone call in advance of the consultation to respect a person's dignity and avoid causing upset or re-traumatization. 6- Toni will listen to your concerns, ask questions and may make recommendations during the meeting. 7- After the consultation you will receive a brief email with Toni's recommendations and links to any relevant services or resources. It is up to you to decide which recommendations to follow.
---
I don't live near any services. How can I get help?
---
Sessions online through Zoom are private and can be as productive as face-to-face meetings. As a matter of fact, some teens and adults actually feel more comfortable online and are better able to focus on the work at hand in virtual sessions. Toni works with individuals and families from all over the world through virtual sessions.
---
---
Online Lessons Singapore | AGrader Learning Centre